Intro
David G. Hatfield began his legal career in 1980 after graduating from the Indiana University McKinney School of Law – Indianapolis. He graduated with high honors from the University of Evansville in 1977 with degrees in Psychology and English.
While at the University of Evansville, David was a prolific writer and in 1977 was judged by the Atlantic magazine one of the top 10 student writers in the country in short story fiction. While in law school, David was a Research Specialist for the Indiana Judicial Center, writing research memorandum for state court judges throughout Indiana. After law school, David returned to Evansville, his hometown. David spent 28 years with a local personal injury firm becoming one of the Tri-State's leading personal injury trial attorneys. David's experience in trial work has taken him to multiple states, not just Indiana. David has prosecuted litigation in Kentucky, Illinois, Tennessee, Florida, Georgia, Ohio, Colorado and Utah. He is licensed to practice in three states: Indiana, Kentucky, and Illinois.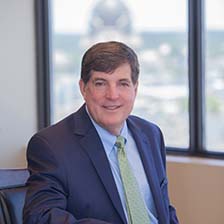 Areas of practice
Motor Vehicle Accidents
Personal Injuries
Medical Malpractice
Wrongful Death
Semi-Truck Collisions
Business Litigation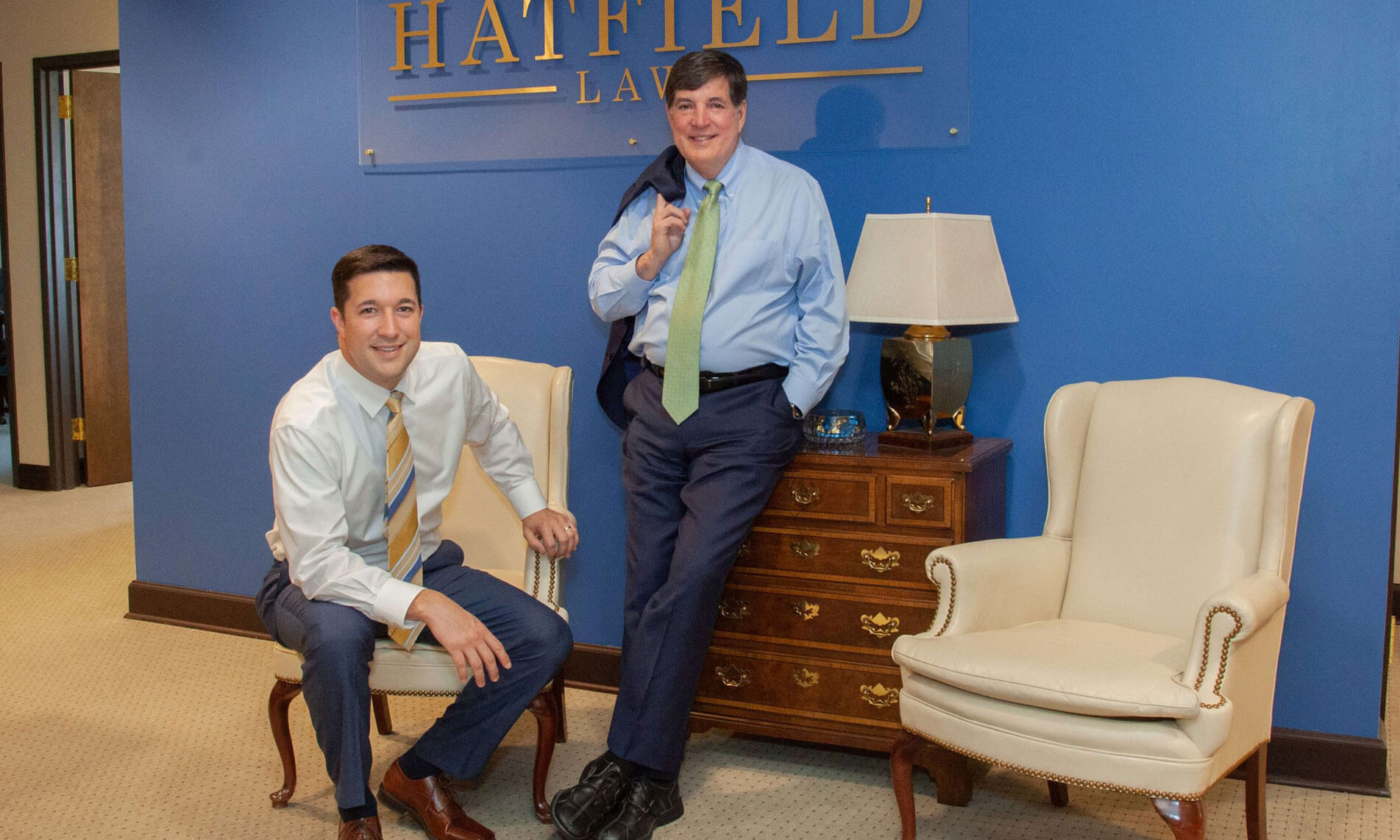 In 2010, after 30 years of civil litigation practice, David started Hatfield Law Office with a focus in serious personal injury cases, including traumatic brain injury, wrongful death, car crash injuries and almost every imaginable type of injury claim. David has successfully litigated hundreds of lawsuits involving train collisions, semi truck collisions, death and injury on inland waterways, falls from common areas of commercial property and private residential property, car crashes, industrial injuries, dog attacks, and injuries at hospitals and nursing homes.
David's extensive trial experience has taken him to Courts throughout Indiana from the most southern in Vanderburgh County, IN, to the most northern Lake County, IN, including Indianapolis, Fort Wayne, New Albany, Vincennes, Terre Haute, Bloomington and other counties throughout Indiana. His trial work has extended to Louisville, Owensboro, Henderson, Madisonville, Hopkinsville, and many other smaller counties in Kentucky. He has handled cases in many Illinois State Courts and Federal Courts. He has argued cases before the Indiana Court of Appeals and the Indiana Supreme Court, and the Federal Courts in Indiana and Kentucky, including the Seventh Circuit US Court of Appeals and the Fourth Circuit US Court of Appeals.
David's extensive legal experience earned his firm the designation of one of the Ten Best Law Firms in Indiana by the American Institute of Personal Injury Attorneys and David has been named a Lawyer of Distinction. David has volunteered extensively in the Evansville community in many civic and youth sports organizations, including a twelve-year run on the board of the Evansville Hockey Association. He is a past Chairman of the Evansville Environmental Protection Agency Board of Directors and is currently the Chairman of the Board of Commissioners of the Evansville Housing Authority. He has held this position for the last three years and has been a member of the Evansville Housing Authority Board of Commissioners since January 2009, having been appointed by two different Mayors of Evansville, IN. David is a past member of the Board of Directors of the Evansville Bar Association.
In addition, David has taught Court Procedure Law at the University of Evansville in its Legal Studies Program. David and his wife, Gail, are members of St. Benedict Catholic Church in Evansville, IN.
$7.5
MILLION SETTLEMENT
Traumatic Brain Injury from Semi Crash
$2.4
MILLION SETTLEMENT
Traumatic Brain Injury, Pedestrian Injured by Car
$1.2
MILLION SETTLEMENT
Wrongful Death from Medical Malpractice
$7.5
MILLION SETTLEMENT
Traumatic Brain Injury from Car Crash
$2.4
MILLION SETTLEMENT
Traumatic Brain Injury, Pedestrian Injured by Car
LICENSED TO SERVE CLIENTS IN INDIANA, KENTUCKY, AND ILLINOIS
BOOK YOUR FREE CONSULTATION