Hatfield Law Office
A contested divorce is complicated as it involves couples who cannot come to an agreement on several issues concerning their divorce. There are two different kinds of divorces: one where spouses agree on every issue surrounding their divorce, including the division of marital property, debts, child support, and custody. The other type of divorce is the contested form when spouses cannot agree and require legal assistance and often court proceedings.
We encourage you to contact us today for a free case evaluation by calling 812-422-0222
About Contested Divorce Cases
A contested divorce is exactly how it sounds. One or both spouses may contest or dispute several aspects of their divorce. Hence, their divorce proceedings usually require more time to complete and generally cause greater stress. A contested divorce requires spouses to go through several steps before their divorce can be finalized. The steps are as follows:
Prepare, file, and deliver divorce petition
Respond to petition
Engage a contested divorce attorney
Gather information from spouses and witnesses
Pre-trial Discovery with the exchange of documents and depositions
Settlement proposals and subsequent negotiations, which may include mediation
Prepare for trial if settlement fails
Complete court trial and await the Court's decision
Contact Us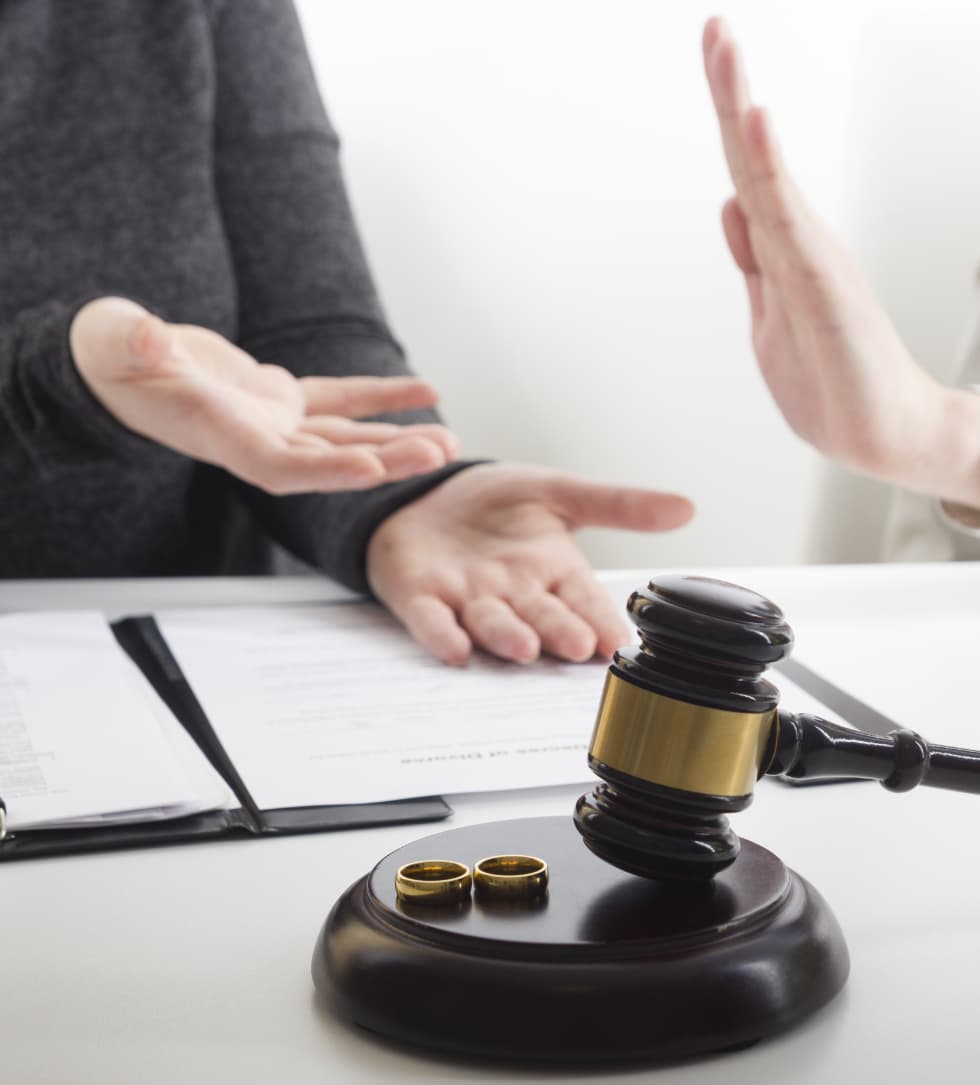 What Can Our Contested Divorce Attorneys Do?
During trial, spouses present witnesses who are cross-examined by experienced divorce attorneys. The parties present evidence gathered prior to trial. The attorneys will then follow through with closing arguments. After trial, a final order will be issued by the court to memorialize all the decisions made by the judge. The process iscomplex but can be made simpler by an experienced divorce attorney.
Benefits of Hiring Contested Divorce Attorneys
The steps that spouses have to go through for their contested divorce proceedings are taxing and may result in overwhelming stress onto them. Amidst busy schedules, hiring a contested divorce attorney can get everything well under control. An attorney can also provide detailed information on the legal rights of the spouses to ensure you are well protected. The tedious journey which consumes a lot of time can be made less daunting with the assistance of a credible contested divorce attorney.
Why Should You Work with Hatfield Law for Contested DivorceCases?
It is not an easy process to finalize a divorce as many steps are involved which require a lot of patience and precious time. There may be concerns and doubts that our contested divorce attorneys at Hatfield Law can help ease. We are dedicated to helping clients understand their legal rights. We have been serving the community four decades and we are ready to render professional legal assistance in your contested divorce case.You never have to go through this intimidating journey on your own. Let our attorneys be with your every step of the way until justice is served.
If you want to schedule a free consultation with one of our contested divorce attorneys, feel free to contact us now. You can call Hatfield Law at 812-422-0222 or send an email to ryan@hatfieldlaw.com or david@hatfieldlaw.com.
LICENSED TO SERVE CLIENTS IN INDIANA, KENTUCKY, AND ILLINOIS
BOOK YOUR FREE CONSULTATION