Hatfield Law Office
Fraud comes in various forms and they include, but are not limited to, providing a false statement, deceitful conduct, or misrepresentation. The purpose of fraud is usually to gain something that is of value like money, by deceiving someone or misleading a person into believing something that is otherwise known to be false. If you've been charged with Fraud, call Hatfield Law today to discuss your legal options.
We encourage you to contact us today for a free case evaluation by calling 812-422-0222
About Fraud
IC 35-43-5-4.5
Sec. 4.5 .(a) A person who, knowingly and with intent to defraud:
(1) Makes, utters, presents, or causes to be presented to an insurer or an insurance claimant, a claim statement that contains false, incomplete, or misleading information concerning the claim;
(2) presents, causes to be presented, or prepares with knowledge or belief that it will be presented to or by an insurer, an oral, a written, or an electronic statement that the person knows to contain materially false information as part of, in support of, or concerning a fact that is material to:
(a) the rating of an insurance policy;
(b) a claim for payment or benefit under an insurance policy;
(c) premiums paid on an insurance policy;
(d) payments made in accordance with the terms of an insurance policy;
(e) an application for a certificate of authority;
(f) the financial condition of an insurer; or
(g) the acquisition of an insurer;
Or conceals any information concerning a subject set forth in clauses (A) through (G);
(3) Solicits or accepts new or renewal insurance risks by or for an insolvent insurer or other entity regulated Under IC 27;
(4) Removes:
(a) the assets;
(b) the record of assets, transactions, and affairs;  or
(c) a material part of the assets or the record of assets, transactions, and affairs; of an insurer or another entity regulated under IC 27, from the home office, other places of business, or place of safekeeping of the insurer or other regulated entity, or conceals or attempts to conceal from the department of insurance assets or records referred to in clauses (a) through (b);  or
(5) Diverts funds of an insurer or another person in connection with:
(a) the transaction of insurance or reinsurance;
(b) the conduct of business activities by an insurer or another entity regulated under IC 27;  or
(c) the formation, acquisition, or dissolution of an insurer or another entity regulated under IC 27; commits insurance fraud.  Except as provided in subsection (b), insurance fraud is a Level 6 felony. (b) An offense described in subsection (a) is a Level 5 felony if:
(1) the person who commits the offense has a prior unrelated conviction under this section;  or
(2) the:
(a) value of property, services, or other benefits obtained or attempted to be obtained by the person as a result of the offense;  or
(b) economic loss suffered by another person as a result of the offense;
is at least two thousand five hundred dollars ($2,500).
(c) A person who knowingly and with intent to defraud makes a material misstatement in support of an application for the issuance of an insurancepolicy commits insurance application fraud, a Class A misdemeanor.

Fraud is enclosed within both criminal and civil laws. The most apparent difference revolves around the party who takes legal action. Only government prosecutors are able to impose criminal charges. However, a fraud victim can file a civil lawsuit. A person who commits fraud may be criminally prosecuted as well as sued in a civil action.

In the criminal context, fraud must be verified beyond a reasonable doubt. If convicted, a defendant may be sentenced to prison. Any individual, business or entity can be the victim of alleged fraud.

In private civil lawsuits, the standards of proof are lower, and punishment is often in the form of restitution and monetary damages.
There are various forms of fraud and they are:
Identity theft
Mail fraud
Insurance fraud
Securities fraud
Credit/debit card fraud
Wire fraud
Telemarketing fraud
Tax evasion
Bankruptcy fraud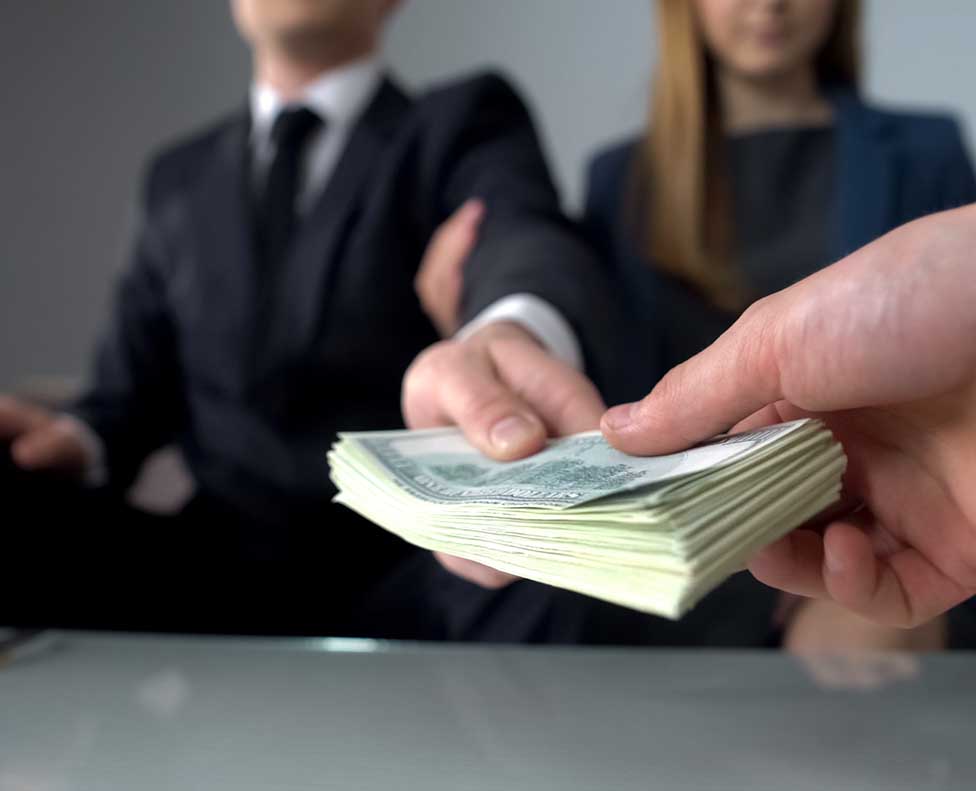 What Can Our Fraud Attorneys Do?
If you have been accused of fraud, potential consequences that await you include prison time, parole, substantial fines, and restitution. The penalties imposed for criminal fraud rely greatly on the severity of the fraud case, the person defrauded, and the amount of money or items that was taken. Speak to a fraud attorney from Hatfield Law to learn more about your rights and the possible defenses.
Why Should You Hire Hatfield Law for Fraud Cases?
Hatfield Law has successfully secured case dismissals, charge reductions, and alternative sentences to avoid jail. We negotiate to our client's satisfaction or demand your day in court. For most of our clients, a criminal charge is a life-altering disruption to their daily life. After meeting with us during the initial consultation, our clients often report finding peace of mind. Criminal defense is about more than the system, law, or best/worst-case outcomes. It is about you. It is about getting you back to the life that you had before the arrest.
If you want to schedule a free consultation with one of our burglary attorneys, feel free to contact us now. You can call Hatfield Law at 812-422-0222 or send an email to ryan@hatfieldlaw.com or david@hatfieldlaw.com.
LICENSED TO SERVE CLIENTS IN INDIANA, KENTUCKY, AND ILLINOIS
BOOK YOUR FREE CONSULTATION